Should You Consider an Offseason Home Inspection?
If someone isn't buying or selling their home right now, what would they hope to get out of a home inspection?
Every winter, the housing market slows considerably in the Midwest. Although this article suggests 7 Reasons to Buy a House in Winter, we realize several of those advantages serve the buyer's market, not the seller. So, what can you do if you want to sell your home, but prefer to wait until the weather, and the market heats up in the spring?
It may sound strange at first, but you don't need to have your house on the market in order to benefit from a home inspection. In fact, getting an inspection months before you list your home may be one of the smartest things you can do this winter.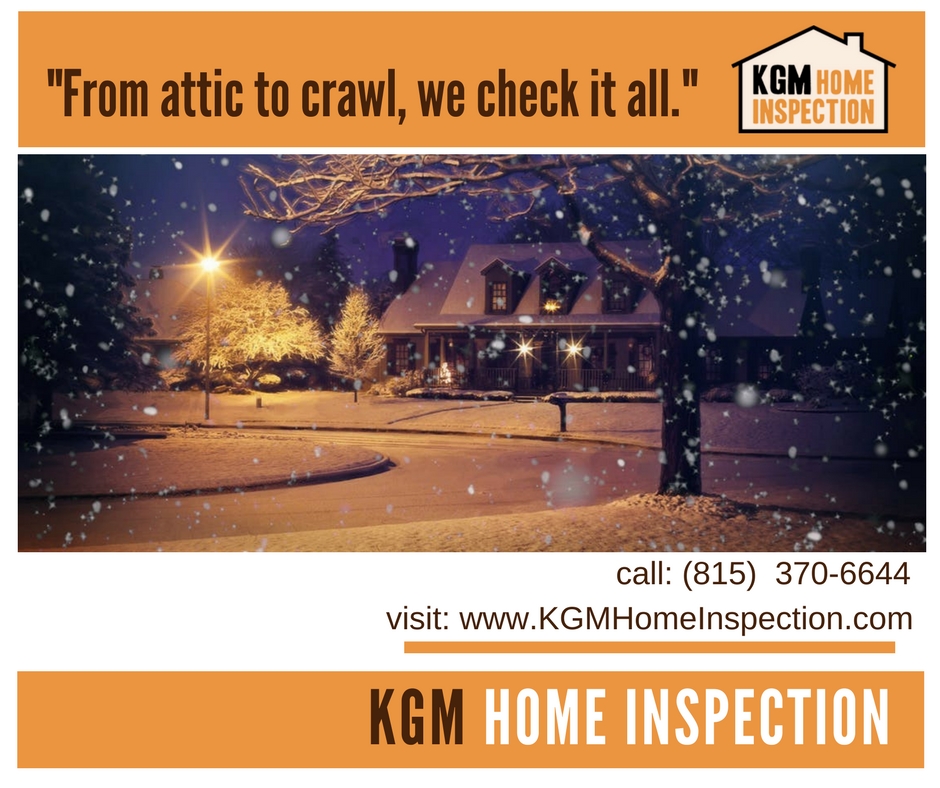 If you're planning on putting your home on the market in the spring, now is the perfect time to get a home inspection. What a homeowner thinks he or she has in their home is often different from what is actually there. With more accurate information, sellers can decide what to address, and go into negotiations knowing what will be found. They can say it's been fixed or they've already adjusted the price accordingly.
"Typically the buyer dictates the sale of the home. The seller isn't usually in control," said KGM Home Inspection president Kevin Mathers. "Doing a pre-inspection for a home gives the seller time to react, look at the list, and determine exactly what they want to fix before listing it."
An offseason home inspection will disclose defects that are not as apparent during warm months, like leaking seals on windows, inadequate insulation or weather proofing, and performance issues with your HVAC system.
Unfortunately, when home buyers get an inspection, often the underlying agenda is a desire to use the report to get money knocked off the selling price. That shouldn't be the main reason. Home inspections will help a buyer better understand what he or she is buying. In that sense, the report is a win-win measure of transparency. If done early enough, the seller can disclose known defects in the house that have been fixed or considered in pricing. The buyer can go into the purchase with piece of mind that there aren't hidden money pits.
At the end of the day, the seller doesn't have to make any repairs it doesn't feel are worthwhile. In fact, many homes are going to market "as is" but they still get an inspection for major safety items. Whether the home is already on the market or not, homeowners get the same full inspection we provide for buyers and sellers. And, if they want an a la carte inspection, we can just come and look at an attic.
To schedule a home inspection, call KGM Home Inspection at 815-370-6644 and speak to Kevin Mathers.